Odoo for Construction
Reflecting exceptional designs to reality is the essence of Construction. With a well-planned odoo erp integration workflow process, our ERP developers offer customized operational excellence to ease down complexities and deliver project design concepts in an augmented manner.

Odoo for Manufacturing
Transform enterprise manufacturing management into a reliable work system with our end-to-end erp software odoo manufacturing module. The Odoo Implementation will facilitate a comprehensive level of efficiency for manufacturing companies aiding them to keep industry standards with ease.

Odoo for Retail
Automate your Retail business process with the best Odoo retail ERP software tailor-made to perfection. Control inventory management, order process, finance, and staff management, and our experts will support your business with a resilient and unified Retail resource management system.

Odoo for Education
Connect with your audience with premium odoo erp implementation software and leverage platforms in a sustained, secure and manageable manner. Our dedicated and value-added Odoo ERP integrates admissions, students, parents, faculty, attendance, class, study materials, timetables, and performances effortlessly.

 Odoo for Sales & Distribution
Wired to drive sales, and automate financial reports, our Odoo ERP software is fully customized to align with business goals at macro and micro levels.  With an affordable odoo erp pricing pattern, companies can save considerable time, money, and resources.

Odoo for Warehouse Management
Master the art of receipt management, stock, logistics, replenishment, and real-time tracking with the most resilient software odoo erp applications. Keep your warehousing business intact, and experience secured automated warehousing management with International standards with our expertise.
ODOO CUSTOMIZATION PROCESS at App Team
Enjoy our top-notch odoo cloud erp services – 100% customized to align strategies and business goals together. Here's how we deliver excellence!
1. Understand
Our Odoo ERP expert will note the detailed breakdown of client expectations, business goals, and user experiences.

2. Document
We move into the documentation of your present management status, work process, and areas of troubleshooting needed.
3. Analyze
Data analysis is further undertaken to deliver value-added Odoo ERP solutions in a cost-effective and efficient manner.
4. Recommend
Our experts will recommend custom-automated ERP solutions to suit your workflow, management goals, and industry demands.
5. Proposal
After a detailed project evaluation and discussion, a fixed-cost proposal will be presented to the client.  
6. Communication
Transparent interactions and up-to-date weekly meetings will leverage the outcome of the odoo erp cloud application delivered.
7. Training
Nothing goes without our support. After project completion, we provide clients a detailed ERP software training.
8. QA Testing
A comprehensive QA test process will undermine the effectiveness and feasibility of our Odoo ERP solutions.
9. Beta Launch
We will launch the BETA version of your custom-made Odoo software and run it alongside your present software.
10. Go Live
Finally, our masterpiece gets live! Work upon a totally customized Odoo erp system backed by our support.
Industries that need Odoo ERP
Our odoo erp developer team serves a multi-industry environment with well-acknowledged ERP solutions for businesses worldwide.
What Makes Apps Team the Best?
When quality work ethos and expertise are coupled, Apps Team simply puts forward the best work footprints. This is why – we are the best!

Quick Service
Time is always precious and we respect your valuable time. So, quick deadlines and project deliveries are part of our Odoo ERP work processes.

Communication
Our dedicated IT support system is all here to listen to your queries and find cost-friendly Odoo software applications that support your business flawlessly.

Domain Experts
With enriched 24 years of expertise, we are the proven domain experts for all kinds of custom-made Odoo ERP software solutions for all industries. 

One-Stop Partner
Working with Apps Team, means we handle the end-to-end software development, design, testing, and training for the client. So, you are in safe hands!

Success-Oriented
Our workflow formula is purely formulated to bring in success, reduce wastage of planning and resources, and maximize the revenue for our clients.

Customer Satisfaction
The idea of professional Odoo erp solutions is to leverage user experiences, improve management performance and help businesses expand with technology.
Other Services
Our other wings of expertise in Odoo ERP services are
Our Odoo ERP developer team makes sure that where every client is delivered the odoo erp price reasonably and that the project is tailor-made to be implemented seamlessly.
Apart from custom-made Odoo projects, regardless of your business niche, we have simple ERP software solutions that add value to your resources, business objectives, etc.
We help our clients understand what is odoo erp at large and how it will benefit their performance in the long run. Our support is curated to fit management requirements.
The Apps Team will ensure that entire projects will be backed with proper odoo integration and data migration that are secure and accessible by related teams worldwide.
Be assured that our 24/7 support and expert guidance to use our Odoo ERP systems will be by your side. Irrespective of the size of your business, this is possible.
The AppsTeam Project Hub: Odoo ERP Solutions
One Team. Versatile Thinking. Dynamic Odoo ERP Software Solutions to preview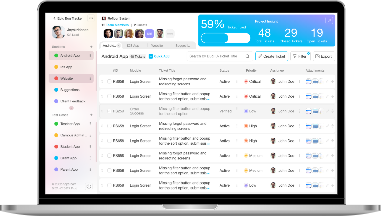 Epic Bug Tracker
The Epic Bug Tracker is an easy  and free odoo erp download application that aids businesses to monitor and track their test projects with ease.  The erp software odoo is flexibly customized to add countless projects and company teams. The entire workflow will be coordinated and well-managed in a secure technological environment. It has an intuitive, easy-to-use interface that is user friendly. Just download and make your way into this management-perfect bug tracker application. For organizations aiming to have unified control of their future-ready projects, this is a great choice. It enables faster project delivery and keeps the team on the same page of progress.
Fleet Management Application
Take your fleet management works to the next level of perfection with the Fleet Management Application. Using the odoo erp system, the team has permitted customers to enter service requests to the service provider quickly. The communication flow, enables real time order fulfillment, user satisfaction, quick turnaround time, and on-time service quality. In comparison to the market trends, our odoo erp price is reasonable and we have miscellaneous in-built features to equip your system for the web app and the mobile version too. Furthermore, the mobile app includes Amazon S3 allowing users to upload images into the application for better problem-solving.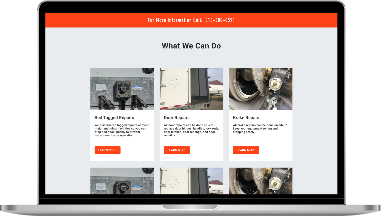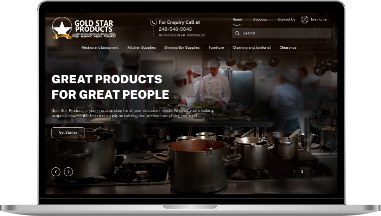 Gold Star (E-commerce Website)
Understanding the scope of market capacity and growth in the world of restaurant and Hospitality business, we have launched the Gold Star Ecommerce website. It works on the simple principle that any vendor can shop for restaurant equipment within a highly secure, clean, user-friendly and engaging, and transparent ecommerce website. We have ensured that the odoo erp integration has been formulated easily so that our clients can easily navigate and add in their own preferred customization processes easily. Experience the boons of the odoo erp cloud, where communications, data reports, and sales can be managed in a multiple-user environment.
Towing Service Application
The Towing Service Applications as the name suggests is a fully-fledged software odoo erp to assist companies to offer tow services to their customer base. With a smooth communication system, customers can send service requests via our engaging mobile app and the website too. The service has to be quick and therefore the odoo erp implementation is backed with powerful technology to complete the service within the shortest time span. In one well-managed window, the admin can monitor requests, and payment updates and fulfill the requests in a few clicks. This enables customer satisfaction, and fast response is guaranteed in a functional manner.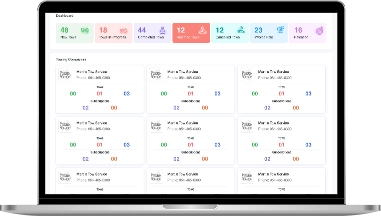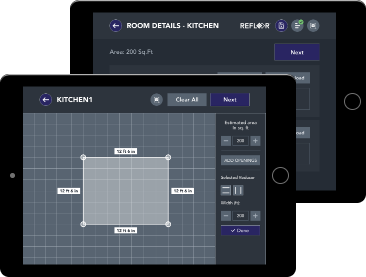 Refloor System
Blending home architecture with Odoo ERP software has made a phenomenal difference for our clients. Made for the iPad,  marketing teams can add a personal touch to their service. They display their re-flooring projects on the go and this customization makes the Odoo pricing model highly affordable for clients. It offers a wide span of display graphics allowing salespersons to showcase the re-flooring dimension roomwise aesthetically. The odoo erp cost is inclusive of the immense technological dynamics that the mobile app offers. In prospective client meetings,  marketing experts can outline project estimation and project design and keep sales conversion rolling with ease.