End-to-End E-commerce Development
Customized Online Businesses for every niche nurtured to excel always

Dynamic shopping
experience

Targeted promotions &
merchandising

Shopping and digital
loyalty programs

Search engine
optimization (SEO)

Multi tier pricing and
multi currencies & stores

Secured payment processing
and data encryption

Performance tuning &
Data-as-a-Service

AI,VR & NFC for consumer
online buying experience

Automated chat agent
(Chatbot) for support

Predictive analysis –
accurately predict purchases

Unified commerce – merging
commerce with eCommerce

Aesthetic Web Design flow
for premium user experiences
Why Apps Team
can be your web design ecommerce partner?
From resource planning, website design and development, and marketing automation, smooth payment gateways, you can rely on the Apps Teams for a secure and smooth functioning ecommerce web solution. Irrespective of your product, business location, niche, and target audience you cater to, we have proper, target-oriented software to cater to your needs. Being the best ecommerce web design company, we serve agile websites and mobile apps, which will help to enhance website manageability and business growth. Our expertise is evident through our transparent interactions, and the extent of customization features we present to our clients.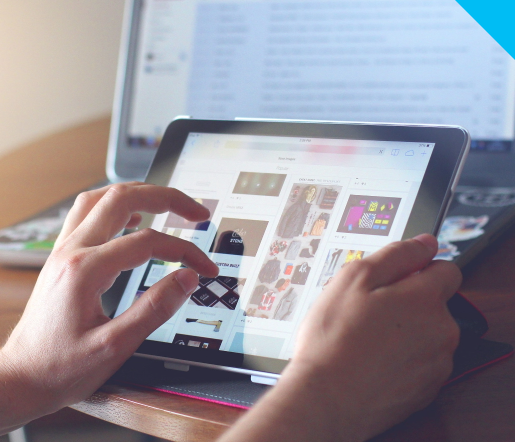 Our Expertise 
Take a look at our ecommerce website development solutions and offerings

E-commerse Rescue

Magento E-commerce
Odoo E-commerce

Custom E-commerce

Mobile E-commerce
Our E-commerce Products
Be Inspired to Leverage your brand with the best ecommerce website design companies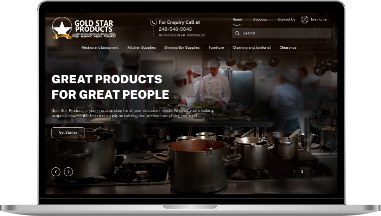 Gold Star Products
Our team has unfolded an entire dimension of novel e-commerce shopping experiences for Gold Star Products. We love making memorable user experiences that have been powered with superior technology, new-age UI/ UX web designs for your e-commerce platforms, and easy access across platforms, devices, and on the go. We go the extra mile to ensure your backend workflow, customer communications and security are intact always and operational from any part of the globe. 
Mahalate App
Secure your customer base through the Apps Team Mahalate App as we have embedded the entire mobile app with intuitive designs, excellent interface, customizable screen, page flow, etc. Delight your viewer base with top-notch web design e-commerce services that has been designed under the strategic analysis of the team. With crisp images, quick loading, and secure payment modes, ace your sales easily.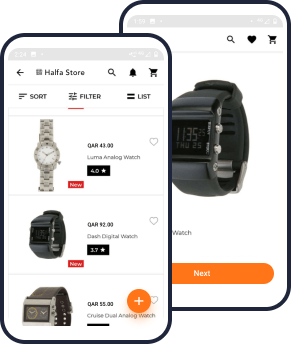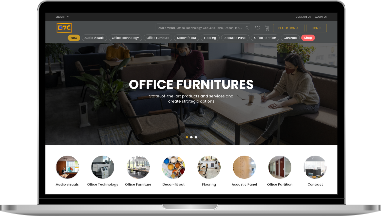 7C (E-commerce Website)
Upscale from the conventional physical store business to a stylish, and convenient e-commerce website – if you plan to grow your business exponentially. Our team is just a call away to shape the best online shopping websites, and educational websites with logical web designs that can ensure high security and smooth site architecture. Take over your competition with our eCommerce web development and web design support. 
Tahaboo Delivery App
Spark your commercial delivery business through our mobile delivery app – Tahaboo. With a goal for quality deliverance, we add clear, optimized images, SEO content, and quick processing so that the delivery can be executed within a few clicks. This builds a seamless and professional relationship with the customers, third-party vendors, payment specialists, and society at large.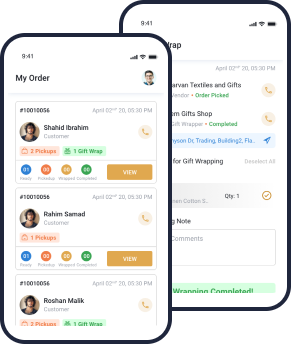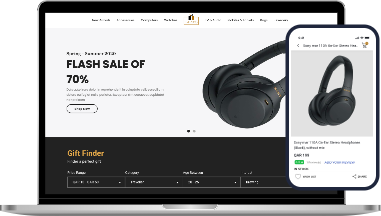 Tahaboo eCommerce Website
Step into the iconic Tahaboo eCommerce website to understand how we visualize and bring an integrated system of multi vendors, multiple payment plans, products, listing and so much more. This is a lovely option for gifting websites and niche-based handcrafted websites for art, fashion, education, services, etc. We customize any product or service into revenue generating e-commerce websites, as we understand your need in detail.