IoT Application Development
IoT Solutions
Technology had diversified by the minute making IoT Solutions a breakthrough for businesses who want to gain leadership in their niche worldwide. The Apps Team takes care of IoT application development to develop robust, powerful, and efficient IoT apps to help small and large enterprises attain operational efficiency. POur undivided attention and expertise will leverage the manner in which technology can be used by corporates and their customer base.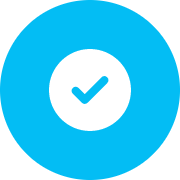 Strategic, Business & Management Consulting
Our business and management consulting apps are an example of iot application that can be launched from day one and keep the company secure technologically.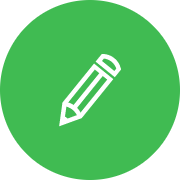 Technology & Product Consulting
We enforce well acknowledged technology and product consulting services so as to empower businesses with the right set of products and services for sustained market leadership.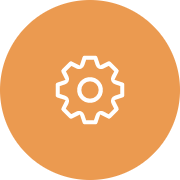 Applications & Solutions Consulting
Understanding customer needs, has helped us offer quality-centric application and solutions consulting services, thereby enhancing the company's credibility on various digital platforms. We help assess and execute flawlessly.
App Team & Internet of Things Inclusive Projects
Experience versatile, and highly dynamic collection of IoT projects from our portfolio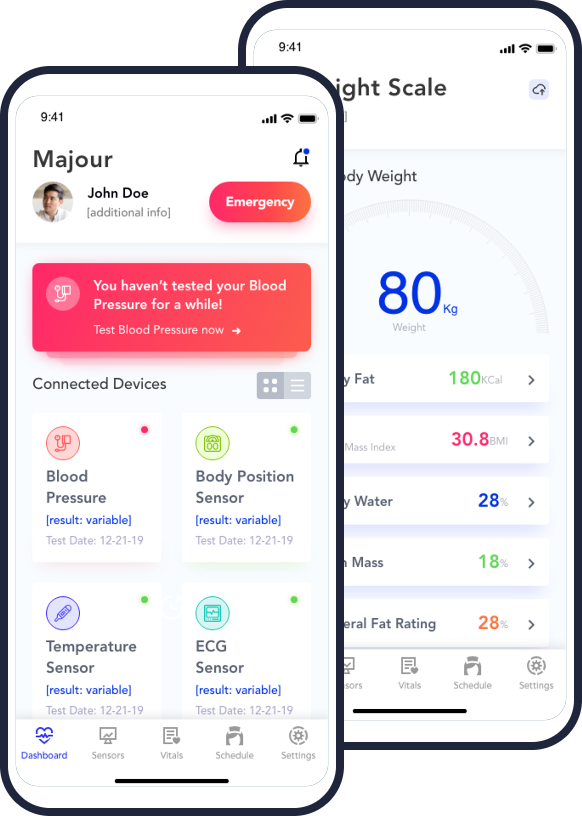 Solutions for Vital Readings
Nurturing one of the most promising and best iot applications has been part of technological solutions. We have erased the glitches with regard to machinery slowdowns, and inefficiencies with our seamless iot development. Using features like real-time data, the analytics has helped teams work on the cloud and even onsite. Adding on our solutions have features like central equipment monitoring, predictive maintenance, and equipment gauge asset performance to alleviate machine rundown time and smoothen the whole process. This offers a wide spectrum of industrial technological solutions that manufacturers can use every day.
G.O.A.T. Pet Speaker
Let your pet be a star with the Pet Speaker – a tiny device that gets Bluetooth connected to mobiles for entertainment purposes. Apps Team specifically developed an exclusive IoT solution for GOAT Pet Products. The group solely focuses on pet speaking by replicating human voices and entertaining an audience. As part of our customer service, we have also guided the client with the iot mobile app development tutorial on various features such as music streaming, the facility to record the user's voice for the pet, a remote button for selfies, and custom accent/language option for the pet.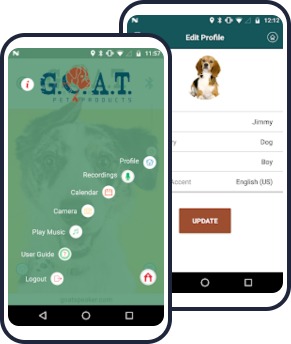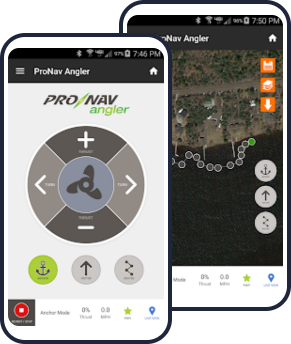 ProNav Angler
ProNav Angler is an innovative iot app development platform created by the Apps Team to enable fishermen to leverage technologies for managing boats. The app is an advanced GPS-guided autopilot system that can be easily controlled from any device on the go. It aids to control the performance of bow mount trolling motors that are streamlined for better performance. Users can simply plug the device into the motor, which can be controlled for better navigation from a smartphone or tablet. this is the perfect app meant for fishing companies and fishing lovers who take deep-sea fishing as a hobby.
Sonic Bomb
Presenting Sonic Bomb is a top notch iot android application development that was created by the Apps Team to help people awaken from deep sleep periods. Connect to any smart device via Bluetooth, fix alarms easily, and schedule your lifestyle in the way you need. This innovative product is a game changer as the alarm volume strength can be altered, and the vibration of the alarm can be altered with interesting sound pattern switches. The product is further customizable as multiple alarms can be set in varying tones during the entire day.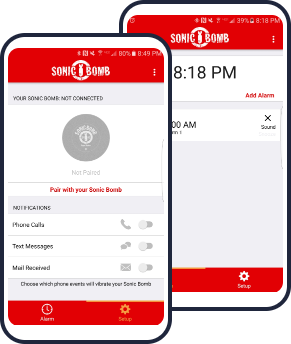 The Backbone Pillars for Our IoT Apps

Data
Analytics
Data Process & Analytics

Machine Learning

Connectivity
between Devices


Cloud
Platforms
AWS

Azure

Google Cloud

IBM Bluemix

ThingWorx

Driving Forces
for IOT
Miniature

Boards

Sensor

Power

Connectivity

Cloud Sync
User
Application

Web
Services
RestFul Services

OAuth Authorization Services

SOAP Services

Thing API

Operating Systems
Android

iOS

Hybrid (React)
Internet of Things
Medical Applications
The world of Medicine and Human Health is transforming in leaps and bounds and we've stepped in to make a phenomenal difference in the healthcare and medical industry. We have specialized in delivering Healthcare IoT projects that involve well-curated web application development for iot to leverage medical services globally. Over wifi and various smart devices, data can be transferred, communicated, and secure interactions between doctors, medical experts, and patients in an individualized and private medical attention mode. Consult and conduct analysis and administer treatments in the way and at the time that your patients really need your expertise.
How to Utilize Healthcare
IoT devices?

Our tailor made iot application software is perfect to be embedded into healthcare IoMT devices in a plethora of ways making them a viable product for medical practitioners in so many ways. The devices can be set up to capture data via sensors or be used as interactive devices for patients. It helps patients to interact with the device using commands for responses based on their health conditions. This is a great product to ensure that medical treatment is never denied and the data can be utilized to give way to many discoveries and innovative medical treatments.
Security of Internet of
Medical Things

Being secure is invariably a concern for all. With our IoT software applications, we have uncovered a special and unique manner of security for all online communications, and project deliverances worldwide. Our set of secure elements offers constant updates to the firmware, monitors physical tampering, delivers comprehensive IP security, and ensures data encryption during its transfer and storage. The Apps Team has shaped the security of our IoT apps using a variety of technologies and cloud stacks, which comply with all regulatory requirements.
Internet of Things
Transportation & Logistics
Making every logistics and transport business totally accountable, data controlled, and scalable
How Do Our IoT Applications Work?

With quality and utility at the forefront, our team has ensured that iot app development cost is affordable and fits well within the industry concerned. Using real-time data with GPS sensors, vehicles are tracked with status data, position, and various critical data.
Why Use IoT Apps in Transportation?

For transportation, our IoT mobile apps will level up work performance and make the system more agile and secure. Process workflow can be stabilized and backed with proper data analysis, safety parameters, cost control, etc in an advanced manner.
Internet of Things
Consumer Wearables/ Trackers
Get your lifestyle business technologically upgraded with the perfect iot application software to enhance your presence in the digital ecosystem. Launch your consumer wearables, track, and level up the user experience as we have bundled it with a set of premium features.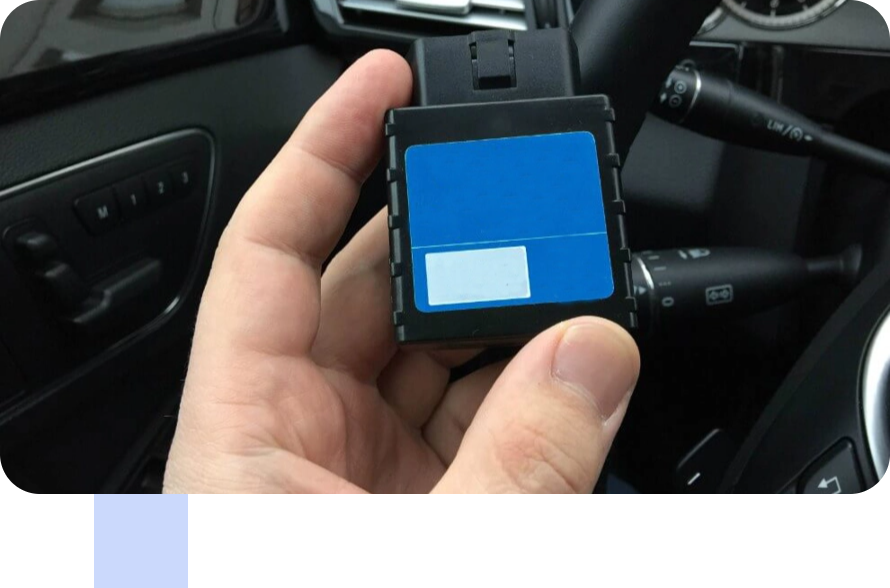 How it works

We have set the standards as we are the best iot development companies to help sync your product with smart devices, taking advantage of GPS and other features that monitor data and improve customer satisfaction in a long lasting manner.
Its Benefits

Our product is one of the finest example of iot application as these tech trackers keep health on track, are quickly integrated with devices, and help users maintain a healthy lifestyle with fewer hassles. The benefits of consumer wearables and trackers are many. They are small, and easy to wear, which makes them very convenient.