Enterprise Application Development
Development Services
Our decade long expertise has leveraged enterprise Application Development services to support businesses. Apps Team supports companies with scalable solutions in the following aspects and processes:

Ideation
This is where the spadework happens for the entire project – the ideation phase. We work out project models for enterprise Application Development for small businesses for enhanced IT products globally.

Design
Enhancing customer interactions with innovative designs leverage sales goal fulfillment easily. Custom made designs are curated by the Apps Team to ensure customer happiness and long term association.

User Experience
Every visitor should feel comfortable with the way the website or mobile app is shaped. The more comfortable, the better the user experience. We strive to meet all the scenarios for product perfection.

Technology Architecture
A Strategic Technology architecture is a must for the enterprise Application Development services delivered from our side. It builds seamless products that can work well in all work environments.

Development & Implementation
We start with MVP which lends the client a transparent understanding of IT solutions planned out. This development and implementation will be streamlined to avoid hitches and bring forth desired results.

Maintenance
Quality check for varying devices and user environments are tested, and the complete maintenance and support is detailed to the client before the entire product goes live. This ensures customer satisfaction.
Emerging Technologies for Enterprise
Apps Team launches emerging technologies after detailed research and multi-faceted expertise. The process enforced for enterprise Application Development for b2b companies can channel business growth with a focused strategy.

Artificial Intelligence
Own the next-level AI-based products, and custom-made software solutions that automate business operations, within flawless frameworks, that are heavily secured with Big Data, ML, and the latest technologies.

Internet of Things
Work in a well-structured site architecture, transforming work performance on IoT devices in a totally secure manner. Our IT products are fully fledged to use Big Data and gain market leadership optimally.

Machine Learning
Using adaptive iterative work models designed for enterprise Application Development for b2c projects convert data with predictive analysis using our top-notch Machine learning algorithms.
Tools & Technologies We Use
Our Enterprise level expertise is dynamically versatile to sync in with existing IT systems like Accounting, CRM, ERP, Video Conferencing, Fleet Management, and Remote Assistance.

Languages

Frameworks
Remove JDBC / JPA

JMS

Hibernate

EJB

Apache Camel

LDAP / Active Directory

Reactive (Akka, RxJava, Reactor)

Mobile
iOS

Android

React

JavaScript

Web

Database Management
MySQL

Oracle SQL

PostgreSQL

Microsoft SQL

Cloud
Amazon Web Services (AWS)

Google Cloud

Microsoft Azure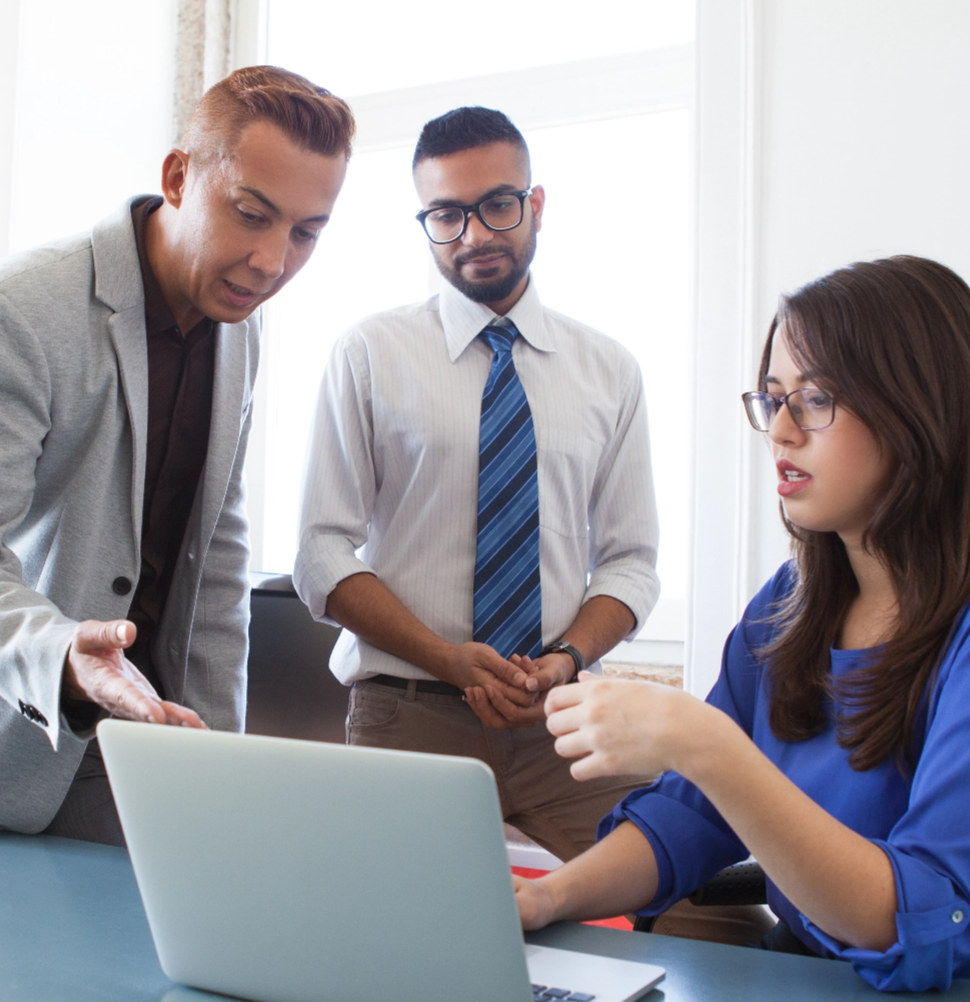 What are Enterprise
Software Solutions?
Are you in search of the best enterprise Application Development for larger business for your upcoming venture? The Apps Team Enterprise software solutions align all the vital functions of a company under one platform. Such well-integrated IT software solutions will process, secure, operate, and conduct data transfer to help departments across boundaries and time zones. The enterprise applications are cyber-protected and backed with specific user privileges. Only the key persons involved will have data access. Summing up, this is a perfect application for multi-tiered companies.
Health care

Home improvement

Retail/Ecommerce

Automotive/Logistics

Manufacturing

Education
Our Industry Experience
With a decade-long enriched technological expertise, Apps Team is the go-to solutions provider for enterprise Application Development services for small and big businesses in a multi-faceted manner.
Apps Team Successful projects in enterprise applications
Below are some of the various enterprise Check out the various enterprise applications projects our team has developed for various industries.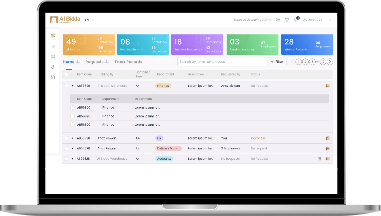 Al Bidda Warehouse Management System
Store, Retrieve Securely
AL Bidda WH Management system is a web application for Al Biddha customers to Retrieve, View and Return Records stored in the Al Biddha Record Management Warehouse. The application features user permissions and approval systems to protect users and customer records. Records can be requested by customers from the Warehouse, add selected records to the cart, request retrieval, return, and also update new data collections via this application. Within a few clicks, it enables great experiences.
Tahaboo Driver Application
Delivery made easy !!
An innovative launch from Apps Team is the Tahaboo Driver Application – meant to level up performances. This agile delivery app is perfect to guide drivers about notifications and keep track of communications, performance, and timelines. Drivers can accept the delivery request and fulfill it in the best way for the customer. The application is a perfect companion for the delivery organization as this enterprise Application Development for b2c is meant to level up performances.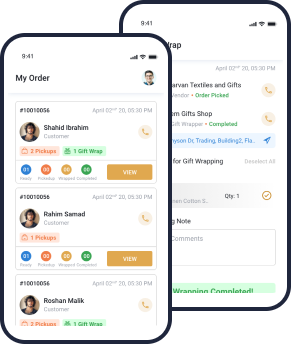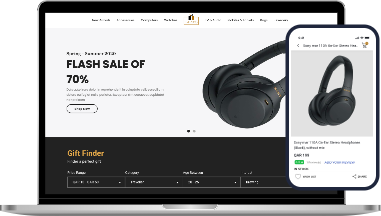 Tahaboo eCommerce Application
A Complete Gifting Solution
Strike long-lasting gifting experiences with the Tahaboo ecommerce application from Apps Team. With a multi-vendor interface, it enables customers to buy gifts, opt for gift wrap options, and mention delivery dates, and the recipient address in certain locations where the company functions. Customers have the facility to send personalized tests and messages to keep as an add-on to the gift, thereby personalizing the gift experience